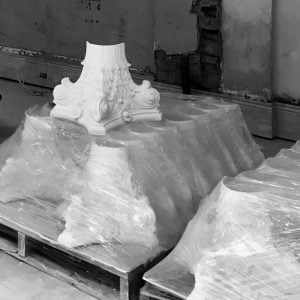 WHAT IF? WHAT NEXT? SPECULATIONS ON HISTORY'S FUTURES
37th Annual Conference of the Society of Architectural Historians, Australia and New Zealand
Hosted by the Department of Architecture, Landscape Architecture and Urban Design, School of Design, the University of Western Australia
Click here for the conference's WEBSITE
Proposals to chair Round Tables due: 28 February 2020  Paper abstracts/Poster proposals due: 28 February 2020
Full papers due for review: 25 May 2020
Conference Dates: 27-30 September 2020
Proposals and abstracts are to be emailed to sahanz2020-sdes@uwa.edu.au no later than Friday 28 February (EXTENDED).
Image courtesy of Hannah Lewi

Fabrications: The Journal of the Society of Architectural Historians, Australia and New Zealand invites papers for the OPEN issue (Vol. 30, No. 3) edited by Mirjana Lozanovska and Cameron Logan. Papers are due by 28 March 2020. Also for a special issue (Vol. 31, No. 1) on Writing Automobile Histories edited by Marianna Charitonidou. Papers are due by 1 June 2020. Read more.